Multiplied Impact
For every curriculum purchased, one will be distributed to a ministry in need around the world!
Our vision is to inspire children to follow Jesus and walk with Him through life.
Our mission is to bring life-transforming resources to families and children's ministry leaders, so they can make an eternal impact on the next generation.
Taylor is a wife and mom of a son and daughter. She oversees the preschool ministry at her church and serves as director of a non-profit neighborhood kids club. She is also the founder of growingkidsforthekingdom.com, where she provides encouragement and resources to parents desiring to grow their children's faith, character, and love for the Lord. In her spare time, she loves writing children's resources, practicing speech therapy, and spending time with her family.
The Backstory of A Heart Like Jesus A-Z
If you would like to know how A Heart Like Jesus A-Z came about, I will share with you the backstory, and how God has used it in ways I would have never imagined…
When my daughter was turning 3, I believe God gave me the desire to teach her the letters of the alphabet to character traits demonstrating the heart of Jesus. I was searching for a curriculum to use, but I couldn't find anything that used all the letters of the alphabet and related the virtues directly to Jesus. The more I searched, the more ideas kept coming to me, so I felt led to write them down and create a curriculum for her to use. While using the curriculum with her, I was blown away that at the age of three, she was able to understand so many different character traits and apply them to her life, AND memorize 30 verses we put to familiar tunes! Most importantly, I saw her heart grow in her love for Jesus and a desire to be like Him! I felt God's prompting to share it with our preschool director at the time, and she helped me adapt it for a large group of children to use with our Wednesday night program. We were amazed by the children's excitement to have a heart like Jesus and their ability to learn so much scripture through tunes! I then decided to use it with our neighborhood kids club, and we found it a beautiful way to teach unchurched children about Jesus! I finally felt the timing was right to get it professionally edited and add graphic design, illustrations, and digital pieces. After starting that process, I really felt God put on my heart that He wanted it to go to other nations in need of resources as well! I kept praying and asking the Lord to bring me the people or nations He wanted it to go to. Then God answered my prayer in a supernatural way. I received an email through my website one day from a pastor in Ethiopia with whom I had no connection, looking for resources for children's evangelism and discipleship in His country! I learned how few resources were available for children in Ethiopia, and how in need they were of discipleship due to the turmoil in their country and many families converting to Islam. I am amazed to say that A Heart Like Jesus is now translated in the Ethiopian language with the support of our local church, and it is being used by over one hundred churches and villages to reach many children for Christ! I am humbled by how God has used this curriculum thus far, and I am excited to see how He continues to use it with families, churches, and local and world missions to inspire the next generation to follow Jesus!
We believe that the Bible is the infallible Word of God, inspired by the Holy Spirit, and is our guide for daily living (2 Timothy 3:16,17; 2 Peter 1:20, 21).
We believe that there is one God, existing eternally in three persons: God the Father, God the Son, and God the Holy Spirit (John 10:30; John 14:26; Philippians 2:5-7).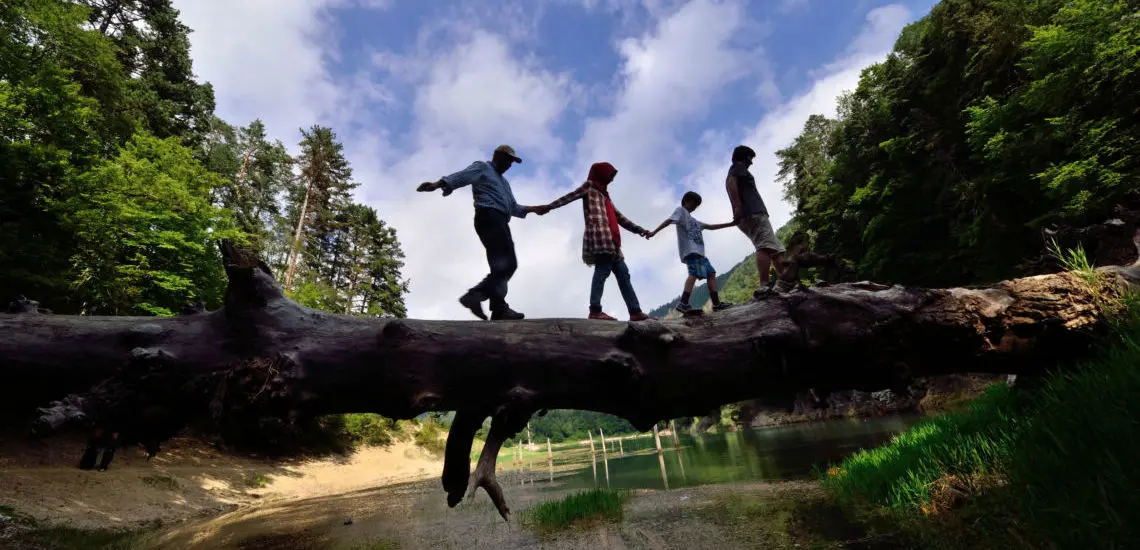 We believe that Jesus Christ is fully God (Hebrews 1:1-4; 1 John 5:20) and fully man (Matthew 1:20), and that He died on the cross for our sins (John 1:29) and rose on the third day (1 Corinthians 15:3-5; John 1:1-3).
We believe that people are created by God in His image (Genesis 1:27), but we have separated ourselves from God (Romans 2:5; 5:12) and need His saving grace (Ephesians 2:8).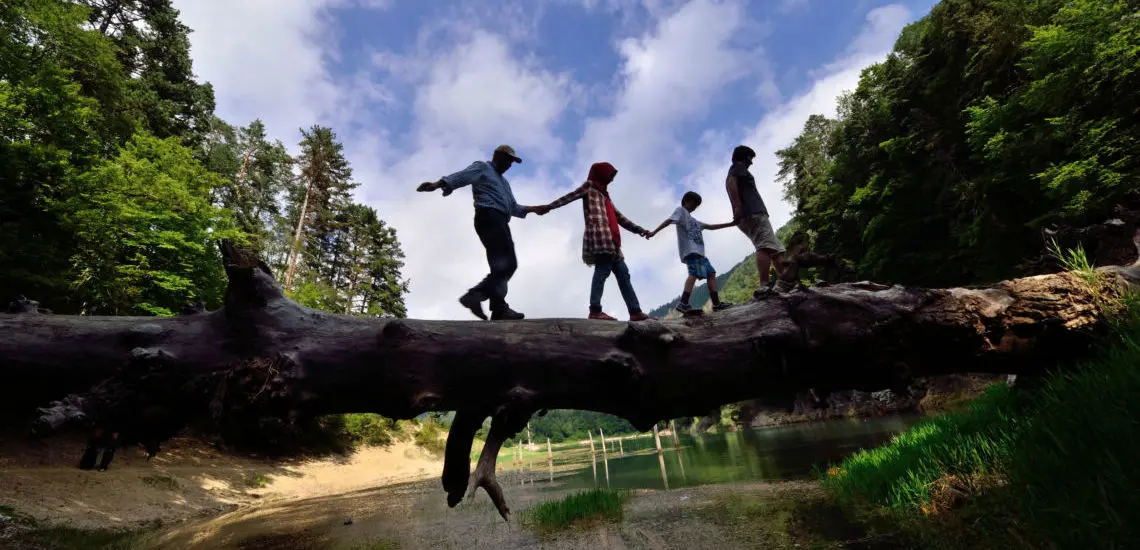 We believe that salvation is a gift of God's grace (Ephesians 2:8-9) and that we receive the gift of eternal life when we place our trust in Jesus Christ as our Savior from sin (Romans 4:4-5; John 3:16).
We believe that God is Love, and He loves all people. It is His desire to reach out to those who are poor, oppressed, widowed, or orphaned and to heal the brokenhearted (Psalm 68:5,6; 1 John 4:16).
What People Are Saying About A Heart Like Jesus A-Z
"Our homeschool family enjoyed using A Heart Like Jesus A-Z curriculum to intentionally focus on Christlike character traits with our children.  The curriculum covers each trait in an easy-to-follow guided manner that made adding and adapting to our homeschool day a breeze.  With engaging resources thoughtfully presented including Bible stories, catchy rhymes, videos, puppet shows scripts and various reinforcing activity ideas throughout the week, our family was led into many fruitful discussions of how to walk each day in ways that honor the Lord."

Tiffany
Mother of 5

"I really liked using 'A Heart like Jesus' with my four-year-old. It was just the right amount to help him want to be like Jesus without being so much that he tuned me out. We loved acting out the skits and memorizing the verses together."

Angela
Mother of 3

"A Heart Like Jesus is a perfect curriculum choice for our Early Childhood midweek service. We love the focus on the character traits that are presented in a super fun and engaging format. Preschoolers don't want to miss a week! The puppet shows and scenarios help the children understand how the traits apply to their lives and the songs with motions help tremendously with scripture memorization. A Heart Like Jesus will certainly stay on our curriculum rotation schedule."

Cindy
Early Childhood Director
WoodsEdge Community